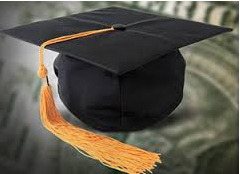 Two categories of 
scholarships 
will be awarded annually to be selected by the J. Sherman Pelt Scholarship Committee. Applicants will be eligible for only one award per year and must submit an application either as a 
Seminary Student
 (Category I) or 
LBC Atlanta Member
 (Category II). To be eligible, apply during the April 1 – May 31 acceptance period.
2020 J. Sherman Pelt Scholarship Recipients
Congratulations 2020 Recipients!
Category I – Seminary Students
Torrey Fingal:
Torrey Fingal (or Pastor Torrey, as he is affectionately called) has been serving the Lord since he was 15-years-old. He accepted his call and began preaching at the age of 17. After moving to New Orleans in 2004 to attend Xavier University and graduating cum laude with a B.S. in Chemistry, Torrey continued to work in ministry as a musician, Psalmist, and preacher. In October of 2008, Torrey was licensed to minister and under the guidance of his pastor Bishop Lester Love, in January of 2010, Torrey was ordained as an Elder in the Lord's church.  Torrey has served in and led a wide range of church ministries including Overseer of Youth and Young Adult Ministries, Special Assistant to the Senior Pastor, Marketing Director, Chief Strategist, and most recently the First Assistant Pastor all at The City of Love.  He also serves as Digital Media Specialist for the Full Gospel Baptist Church Fellowship International.  Pastor Torrey's unique approach to the Word of God has made him a favorite among both the young and the young-at-heart.  His educational background and anointing allow him the ability to blend theology with science, philosophy, and elements of psychology to be an effective minister of the Gospel.  He is currently pursuing his Masters of Divinity at the United Theological Seminary.  Pastor Torrey is the husband of Alaina Fingal and the father of two daughters Tori Michelle and Alyssa Jade. 
Anthony Alann Johnson:
Reverend Anthony Johnson is a graduate of Talladega College, Morehouse School of Religion, and Emory University. Reverend Johnson is currently a doctoral student at United Theological Seminary.  His focus group is "Building Dr. King's Beloved Community" with an emphasis on Black/Jewish relations.  He was licensed and ordained in 1996 by his Grandfather, the late Rev. Dr. Nelson Henry Smith Jr., a renown international Civil Rights Icon.  Reverend Johnson was the first hired as an America Regional Organizer for Obama in the State of Alabama.  He established campaign headquarters in Birmingham, Tuscaloosa, and later in Detroit. He has served as a Legislative Aide in the Georgia and Florida House of Representatives and was elected to serve as a State Representative in the Alabama State Legislature.  With an outstanding 25-year record of service in the political, civic, and religious arenas, Reverend Anthony Alann Johnson is a sought-after speaker on the topics of Civil Rights, Community Engagement, Interfaith Collaboration, and a staunch advocate for civil and human rights.
Timothy Shaw:
Timothy Shaw, a native of East St. Louis, IL was born to Mr. Timothy Shaw, Sr. and the late Mrs. Angelia Parker.  At the age of thirteen years old, Rev. Shaw acknowledged his call to the Gospel Ministry in January 2001.  Rev. Shaw was ordained into the Gospel ministry on November 24, 2013.  Rev. Shaw graduated from East St. Louis Sr. High School and received his associates degree from Shawnee Community College.  Rev. Shaw completed a Bachelor of Theology from Anchor Theological Seminary and Bible Institute.  He has also completed his Master of Arts degree in Theological Studies at Covenant Theological Seminary.  Rev. Shaw has completed his Master of Divinity degree at Luther Rice Seminary.  At the age of 32, Rev. Shaw is currently pursuing his Doctor of Ministry degree at Lancaster Theological Seminary.  Rev. Shaw currently serves as the Senior Pastor of Second Baptist Church of Danville, IL.  He is married to his beautiful wife Jameshia Shaw.  Together, Rev. Shaw and Sis. Shaw have three wonderful children Jace, Trinity and Tristin Shaw.
Tiffany Stubbs:
Dr. Tiffany M. Stubbs is a native of Birmingham, AL.  Dr. Stubbs is a 3rd year student at McAfee School of Theology (Mercer University).  At McAfee, she is actively serving as the Vice-President of the Student Advisory Leadership Team.  Dr. Stubbs loves serving in ministry, as she assists the Young Adult Ministry, works in Pastoral Care, and serves as an ordained Elder at Greater St. Stephen Full Gospel Baptist Church.  She is a proud graduate of Samford University (B. A. Religion) and Xavier University of Louisiana (Doctorate of Pharmacy).  Dr. Stubbs is passionate about her mission and calling to provide strategies of transformation at the intersection of ministry, medicine, and missiology. She enjoys reading, writing poetry, going to the movies, helping others, and spending time with family and friends.  Currently, she is an intern in Clinical Pastoral Education providing spiritual care for those in crisis.  Her greatest joy is serving God and others.
Category II - Liberty Baptist Church-Atlanta Students
Startisha Gresham:
Startisha Gresham was born in Decatur, Georgia and was the only child until 2013.  She is now a big sister to her six-year old sibling.  She is a graduate of Southwest Dekalb High School in Decatur, Georgia. In December 2019, Startisha received an Associates Degree from Atlanta Metropolitan State College, in Atlanta, Georgia, where she majored in Criminal Justice Law Enforcement and Child Psychology.  Currently, Startisha is a student at Clayton State University majoring in Criminal Justice.  Startisha has always had faith in Jesus Christ and always believed that God sees our true colors.  She has recently joined Liberty Baptist Church and has been baptized to show that she has accepted Jesus Christ as her Lord and Savior. She believes that she is on her path to righteousness.
William Anthony Pleasant:
William Anthony Pleasant is a focused driven innovative young man who strives for excellence. At an early age he realized math stimulated all of his senses.  The art of deciphering and completing math challenges peaked his interests and propelled him to search for a career where math computations would be a cornerstone in solving real world problems. Biomedical engineering is the major he will be pursuing at Georgia Institute of Technology. Graduating summa cum laude from Greater Atlanta Christian School with a GPA of 4.33, exemplifies his zeal for education. He gives all the glory to God and a strong village of supporters. Liberty Baptist Church, where he was baptized by Dr. J. Sherman Pelt and his grandparents William and Mattie Smith, members for 55 years, have been the main pillars.  While his parents, Tony and Shyronda Pleasant, aunt and uncle Denise Brown and Erick Thomas complete the foundation. His foundation is built on Christian morals that he wants to spread. His prayer is to remain humble and allow God to complete the wonderful work He began in him.  William is also an accomplished saxophonist playing both the Alto and Baritone.
Journey Wilder:
Journey Wilder is a sophomore at Kennesaw State University as an Anthropology major. She is an active member of Liberty Baptist Church where she is involved in the PA Ministry, the Praise Dance Team, the Youth Choir, the Youth Ministry, and the Praise and Worship Team.  Journey graduated from DeKalb School of the Arts (DKA) in May of 2019 with a major in Instrumental Music and minor in Creative Writing.  At her high school, she was a member of their Chamber Orchestra for two years and was a very dedicated writer in the Creative Writing Department.  She also participated in a non-profit video production, was an editor for the school's literary magazine for two years, and had one of her plays go up in the school's Dark Knight program. Journey makes it a goal in her life to help others and treat people with kindness, love, and compassion.  She is a genuine lover of Christ who does not hesitate to spread the Word of God to others.  She is always happy to bring a smile to people's faces.  She further hopes that she can bring her strong Christian and family values in the pursuit of her career as a forensic anthropologist.  Her ultimate goal is to bring closure and peace to families who have been a victim of crime.