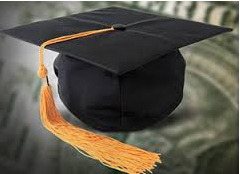 Two categories of 
scholarships 
will be awarded annually to be selected by the J. Sherman Pelt Scholarship Committee. Applicants will be eligible for only one award per year and must submit an application either as a 
Seminary Student
 (Category I) or 
LBC Atlanta Member
 (Category II). To be eligible, apply during the April 1 – May 31 acceptance period.
J. Sherman Pelt Scholarship Recipients
Congratulations 2023 Recipients!
Category I – Seminary Students
Min. Natalie C. Murdock:
Natalie Corrin has a heart for encouraging young adults in their walk with God, one day at a time. She holds a Master of Public Health degree from Purdue University and is currently a second year Master of Divinity student at Candler School of Theology at Emory University as a Woodruff Fellow. She is thrilled to serve in ministry in multiple places in Atlanta and at the Historic Hill First Baptist Church in Athens, GA where she is the College & Young Adult Minister. Natalie is passionate about her ministry, Notes from Corrin, where she hosts a podcast called "Another Day, Another Chance" that has accrued thousands of listeners since its inception in 2020. Within Notes from Corrin, she also creates Bible studies, devotionals, and encouraging social media content. Natalie is extremely thankful to have received this scholarship and is eager to continue to do the work God has called her to.
Rev. Austin R. Warren:
The Reverend Austin R. Warren is a proud native of Vicksburg, Mississippi. Reverend Warren is an associate minister at the Cade Chapel Missionary Baptist Church in Jackson, Mississippi, under the leadership of the Reverend Reginald M. Buckley. After graduating from Vicksburg High in May 2015, Warren earned a Bachelor of Business Administration with an emphasis in Finance from Jackson State University in Jackson, Mississippi (2019). Reverend Warren is a second-year Master of Divinity student at Candler School of Theology at Emory University in Atlanta, Georgia. Reverend Warren transitioned into higher education from the banking industry at the beginning of 2023 and now serves as the Assistant Director for Religious and Spiritual Life at Alcorn State University. Additionally, he serves as the Interfaith Organizing Manager at Mississippi Votes, Incorporated. Inspired by the works of a host of great theologians engaged in social, educational, and political advancement throughout history, Austin hopes to be a bridge between religion, politics, and moral agency as a young native Mississippian clergyman. Among his other distinctions, Reverend Warren is a member of the National Association of the Advancement for Colored People (NAACP), Jackson State University's National Alumni Association, and Alpha Phi Alpha Fraternity, Incorporated. Austin is married to his college sweetheart, the former Margaret S. Mason. Above all, Reverend Warren aims to live a life that honors God through word and deed.
Category II - Liberty Baptist Church-Atlanta Students
Dawson Gibson:
Dawson C. Gibson is the youngest son of Deacon Melvin and Evangelist Tomeka Walton. He is also Sean Walton's younger brother. Dawson is a recent graduate of Southwest Dekalb High School in Decatur, GA. In the fall, he will be attending The University of West Georgia and majoring in Film Production. Dawson is a current member of Liberty Baptist Church and actively serves on the Audio Ministry. One of his favorite memories of growing up at Liberty was being in Sunday School with Mrs. Pelt and receiving cookies from Mrs. Wade afterwards. Church has always been a huge part of his life because that is where, other than school, he spends most of his time. Dawson knows that God has a plan and a design for his life and is eager to find out what it is!!
William Anthony Pleasant:
William Anthony Pleasant is a focused driven innovative young man who strives for excellence. At an early age he realized math stimulated all of his senses. The art of deciphering and completing math challenges piqued his interests and propelled him to search for a career where math computations would be a cornerstone in solving real world problems. William is currently pursuing a Biomedical Engineering major at the Georgia Institute of Technology. Graduating summa cum laude from Greater Atlanta Christian School with a GPA of 4.33, exemplifies his zeal for education. He gives all the glory to God and a strong village of supporters. Liberty Baptist Church, where he was baptized by Dr. J. Sherman Pelt and his grandparents William and Mattie Smith, members for 55 years, have been the main pillars. While his parents, Tony and Shyronda Pleasant, aunt and uncle Denise Brown and Erick Thomas complete the foundation. His foundation is built on Christian morals that he wants to spread. His prayer is to remain humble and allow God to complete the wonderful work He began in him. William is also an accomplished saxophonist playing both the Alto and Baritone.
Alaina Jane Rearden:
Alaina Jane Rearden is a 2021 graduate and honor student of Woodland High School in Stockbridge, GA. She is currently attending Georgia Southern University majoring in biology with a psychology minor. She plans to participate in orchestra, a variety of clubs, and a sign language program. Her future goals are to complete medical school and become a successful doctor, specializing in Obstetrics and Gynecology. Her aspiration is to own her own practice.
Journey Wilder:
Journey Wilder is an Anthropology major at Kennesaw State University. She is an active member of Liberty Baptist Church where she is involved in the PA Ministry, the Praise Dance Team, the Youth Choir, the Youth Ministry, and the Praise and Worship Team. Journey graduated from DeKalb School of the Arts (DKA) in May of 2019 with a major in Instrumental Music and minor in Creative Writing. At her high school, she was a member of their Chamber Orchestra for two years and was a very dedicated writer in the Creative Writing Department. She also participated in a non-profit video production, was an editor for the school's literary magazine for two years,and had one of her plays go up in the school's Dark Knight program. Journey makes it a goal in her life to help others and treat people with kindness, love, and compassion. She is a genuine lover of Christ who does not hesitate to spread the Word of God to others. She is always happy to bring a smile to people's faces. She further hopes that she can bring her strong Christian and family values in the pursuit of her career as a forensic anthropologist. Her ultimate goal is to bring closure and peace to families who have been a victim of crime.