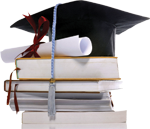 J. Sherman Pelt Scholarship
Instruct the wise, and they will be even wiser. Teach the righteous, and they will learn even more. Proverbs 9:9 NLT
Scholarships Awarded Annually to Baptist Seminary Students and LBC Atlanta Members.
Click here for complete details.
About the Pelt Foundation

The Rev. Dr. J. Sherman Pelt Foundation, Inc. is a non-profit 501(c)(3) organization. It was established in 2014 by Mrs. Mary O. Pelt to honor the life, ministry and legacy of her late husband. Dr. Pelt was the Senior Pastor of the Liberty Baptist Church-Atlanta, Inc. for twenty-two (22) years from 1991 – 2013. For twenty (20) of those years he also taught Baptist History & Polity at the International Theological Center/Morehouse School of Religion. In addition, he served as a Professor & Mentor in the Doctoral Program at United Theological Seminary of Dayton, Ohio from over five (5) years. Fourteen (14) students received Doctor of Ministry degrees under his leadership. As an active member of the Atlanta Association, New Era State Convention and the Progressive National Baptist Convention, he taught and lectured on a variety of subjects at various local, state, regional and national associations and conventions.
This Foundation promotes Dr. Pelt's rich legacy of preaching, teaching and sharing the Good News of the Gospel, as well as, his passion for education, in general and Christian Education, in particular. The Pelt Foundation will enthusiastically support and promote educational endeavors by providing scholarships to college and seminary students pursuing undergraduate and graduate degrees. As we assist in the creation of a brighter future for our scholarship recipients, the community of faith will be empowered through educational advancement. The Board of Directors and Staff of the Pelt Foundation gives praise to God for the opportunity to continue Dr. Pelt's legacy of generosity. God poured into him and he poured into others. His contributions are far reaching. To God be the glory for the tremendous difference he made in the countless lives he touch while on this earthly journey!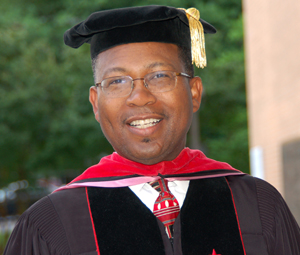 Rev. Dr. J. Sherman Pelt leaves a rich legacy of preaching, teaching and sharing the Good News of the Gospel. Pastor Pelt touched many lives as he gave freely to and shared generously with those in all walks of life. To God be the glory!
The Journey of a Lifetime
In this book, Dr. J. Sherman Pelt invites you to join him as he traces his life's history. In his own words, "The invitation is given so that you may see the hand of God working on and through a person who is weak, and how God continues to lift him up and plant his feet on solid ground." In October 2013, Dr. Pelt transitioned from his earthly journey to his heavenly home. He began the writing of this work and it was completed by his family, in accordance with his request.
Messages of Hope for a Breakthrough
While struggling with cancer and his own need for a breakthrough, Dr. Pelt was inspired to write "Messages of Hope for a Breakthrough". In this book are seven inspirational sermons Dr. Pelt selected for publication that he preached over the years. They include: A Dinner Invitation from Four Homeless Men; Cast Down Your Bucket Where You Are; It's Time to Bury the Hatchet; In Pursuit of Just One Thing; The Just Shall Live by Faith; Regaining the Cutting Edge; and Waiting for a Breakthrough.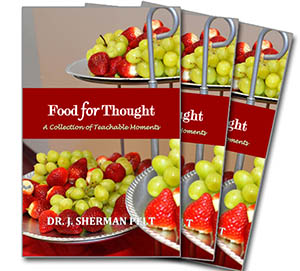 In this book, are selected teachable moments Dr. Pelt shared with the Liberty Baptist Church-Atlanta during 2013. As you feast on these messages, may you be inspired, encouraged and motivated to embrace and cherish the opportunity to be a servant of God.​
School is Still In Session​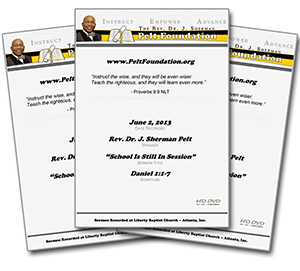 In this message, preached on Scholastic Day at Liberty Baptist Church-Atlanta on June 2, 2013, Dr. Pelt reminds us that we are constantly in a learning environment. Regardless to our age or stage in life we continue to learn.
Preparing the Next Generation
to Take the Lead​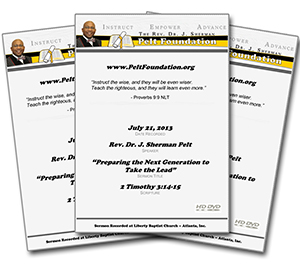 In this message, Dr. Pelt emphasizes our need to effectively equip, encourage and inspire the next generation for leadership. Preached on July 21, 2013 at Liberty Baptist Church-Atlanta, this is Dr. Pelt's final sermon…