The mission of The Rev. Dr. J. Sherman Pelt Foundation, Inc. is to provide academic scholarships to those enrolled at post-secondary institutions. These scholarships will provide financial assistance to Baptist seminarians matriculating at the Interdenominational Theological Center/Morehouse School of Religion, as well as, other accredited seminaries and current members of the Liberty Baptist Church-Atlanta, Inc. who meet the conditions established by the foundation.
The vision of The Rev. Dr. J. Sherman Pelt Foundation is to empower the community of faith by supporting educational advancement. The goal is to aid in creating a brighter future for both theological students and lay persons enrolled in undergraduate and graduate levels of study.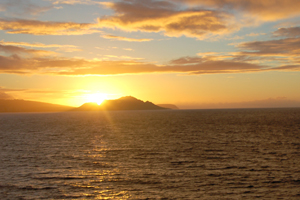 While struggling with cancer and his own need for a breakthrough, Dr. Pelt was inspired to write Messages of Hope for a Breakthrough, a book of selected messages he had preached over the years; Food for Thought, selected teachable moments he shared with the Liberty Baptist Church; and his autobiography, The Journey of a Lifetime.
"The Biblical and theological construct that has shaped my perspective of life is Romans 8:28 which states, "And we know that all things work together for good to them that love God, to them who are the called according to His purpose." This text confirms for me that the complexities that we find in our reality have a purpose in the scheme of things; and somehow, God merges the varieties, the differences into a system that functions to produce the desired result. God processes the bad and good, the desired and the undesirable into something worthwhile."
Therefore, during the difficult task of pastoral ministry for 32 years, I have used this as a foundational principle to keep a positive attitude through difficult situations. And I have used this mindset in all of life's situations.
Most importantly, as I processed my situation, I felt that God allowed this to happen to me to squeeze the best out of me and deepen my spirituality. I already was a positive person but this made me even more positive on the outlook of life. The Holy Spirit gave me another anointing, where I became more in tune with Christ. I was tuned in to the Word and will of Christ before this new revelation was given; but this increased the intensity of my spiritual connection."
Dr. Pelt married his high school sweetheart, Mary Outland, on August 19, 1978 at Mt. Olive Baptist Church in Boligee, Alabama. To this 35 year union two sons were born – Sherman Tyrone and John Nicklaus. The Pelts were blessed to share this earthly journey of life together in service to the Most High God. Dr. J. Sherman Pelt passed from labor to reward on Thursday, October 31, 2013. He shall forever remain in the hearts and memories of his loving wife, Mary; his devoted sons & daughters-in-law, Sherman Tyrone & Cherline and John Nicklaus & Chailoea; grandchildren, Andrew Tyler, Amber Tiffany, Johnathan Alexander, Christopher Sherman & Nolan Nicklaus; four brothers, George Pelt-deceased in 2018 (Sandra), Raymond Pelt (Deborah), Nathaniel Pelt, Fredrick Pelt (Alena-deceased in 2017); one sister, Juanita Pelt Winters-deceased in 2017; two brothers-in-law, Curtis Biffle (Ruby), Phillip Ward (Cynthia); aunts, uncles, nieces, nephews, cousins, friends, colleagues, associates, students, former parishioners, and the Liberty Baptist Church Family. 
Biography of Rev. Dr. J. Sherman Pelt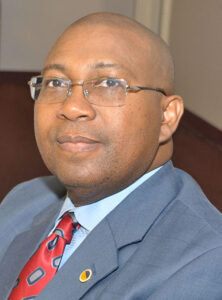 In the year that King Uzziah died I saw also the Lord sitting upon a throne, high and lifted up, and His train filled the temple. Also I heard the voice of the Lord, saying, whom shall I send, and who will go for us? Then said I, here am I; send me. Isaiah 6:1 & 8
The Rev. Dr. J. Sherman Pelt was a person who knew, without a doubt, his purpose in life. He dedicated and committed his entire adult life to ministry and received joy unspeakable from doing the Lord's work. Filled with the Holy Spirit, he preached powerful, piercing and passionate sermons. A willing instrument through whom God ministered to a world in need of salvation, he used his God-given preaching, teaching and leadership skills to the glory of God. He generously shared his time, talents and resources. He was an extraordinary, yet humble, Pastor, Preacher, Shepherd, Teacher, Leader, Mentor, Counselor, Motivator, Encourager, Intercessor, and Friend who made a positive difference in the lives of countless men, women, boys & girls from all walks of life.
Dr. J. Sherman Pelt was born on May 25, 1955 in Forkland, Alabama. He was the third child born to the late John Sherman and Addie Mary Montgomery Pelt. He spent most of his childhood in Clinton, Alabama and was greatly influenced by his maternal grandfather, Mr. George Montgomery (affectionately known as Gramps). Dr. Pelt accepted the call to preach the Gospel in May 1973 and was licensed in August 1973. Under the pastorate of Rev. Finest Gandy, he was ordained by the St. Matthew Baptist Church in Clinton, Alabama in August 1975.
Dr. Pelt graduated from Paramount High School in Boligee, Alabama. He was President of the Class of 1974. He earned his A. A. Degree from Selma University in Selma, Alabama; his B. S. Degree in Secondary Education from Livingston University (now the Univ. of West Alabama), Livingston, Alabama; his Masters of Divinity in Church History from the Interdenominational Theological Center (ITC)/Morehouse School of Religion in Atlanta, Georgia; and his Doctor of Ministry Degree in Christian Education from Emory University/Candler School of Theology in Atlanta, Georgia.
From 1975 to 1979, Dr. Pelt served as the pastor of Bethlehem Baptist Church in Boligee, Alabama. During that time he was actively involved in the Mount Olive Baptist Association as a member and officer. He was also active in the Youth Department of the Alabama State Convention.
Dr. Pelt pastored the Hill First Baptist Church of Athens, Georgia from 1985 to 1991. While in Athens he was involved in numerous religious and social organizations to include the Northeast Baptist Ministerial Union, the Metro Athens Ministerial Association, the African American Fellowship, the Northwest Baptist Sunday School Congress of Christian Education, the City of Athens Library Board, the Morning Optimist, the Athens Pastoral Counseling Committee, the OIC Board, the People for People Organization and Lincoln Lodge No. 62, Prince Hall, Free and Accepted Masons.
Dr. Pelt served as president of both the Northeast Baptist Ministerial Union (1987-1991) and the Metro Athens Ministerial Alliance (1990-1991).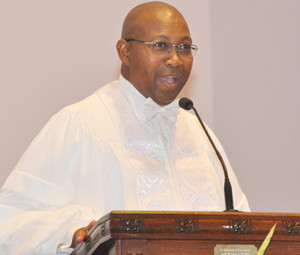 From 1991-2013, he served as pastor of Liberty Baptist Church, Atlanta, Georgia. While there he received several new and returning members; reorganized the Sunday School, Wednesday Night Bible Study, Music Ministry, Trustee Ministry and the Youth Ministry; instituted a Sunday School Teachers Certification Program and new members class; established a Thursday Morning Bible Class for Seniors and a Saturday Bible Class emphasizing evangelism; expanded the Homeless Ministry to include a time of prayer and worship; licensed, ordained and mentored a large number of ministers – both male and female; ordained several new deacons, including the 1st female deacon; organized a Ministry in Context Program to mentor Morehouse School of Religion students and other ministers; provided the leadership in creating the Praise Dance Ministry and the Health & Wellness Ministry; initiated an early morning worship service, Summer Enrichment and Community Outreach Program; and started an Open Forum and Leadership Council to keep the members informed. Additionally, as led by God, Pastor Pelt was responsible for bringing forth the vision and providing the leadership for building the new church on the original site to accommodate the needs of a growing church and community. The entrance to this new place of worship, learning and service was Father's Day 2007.
Dr. Pelt was involved in several civic and religious organizations. These include the Atlanta Baptist Association (former Moderator); the Atlanta Baptist Minister's Union (former President); Capital Ministries where he served as a board member of Holy Smoke; Concerned Black Clergy; Atlantans Building Leadership for Empowerment (ABLE); and Habitat for Humanity where he worked in partnership with several other churches to build homes.
He was an active member of the New Era State Convention and the Progressive National Baptist Convention. He lectured on a variety of subjects at various local, state, regional and national associations and conventions. On the National level he taught courses for Youth Ministers & Workers and Trustees. On the state level, he taught Baptist Doctrine and African American Worship in the Christian Church. Dr. Pelt served as 2nd and 1st Vice President & President (1998 – 2002) of the New Era State Convention Congress of Christian Education. His leadership was instrumental in the successful transition of the annual Congress from Toccoa to the New Era Convention Center in Griffin.
Dr. Pelt was also involved in the academic life of the Atlanta University Center. For twenty years he was on the faculty of the Interdenominational Theological Center as an instructor of Baptist History and Polity at Morehouse School of Religion. In addition to serving as President of the Morehouse School of Religion Alumni Association; for several years he served as an executive board member of the Morehouse School of Religion Alumni Association. He also served as a Mentor (Professor & Mentor) in the Doctoral Program at United Theological Seminary of Dayton, Ohio from January 2003 – May 2008. Fourteen (14) students received Doctor of Ministry degrees under his leadership.
On August 7, 2009, Dr. Pelt completed his sixth unit of Clinical Pastoral Education (CPE) at Emory University Hospital. He was strengthened greatly by this program which allowed him the opportunity to share freely his illness challenges. He occasionally served as an "on call" Chaplain at Emory Mid-town.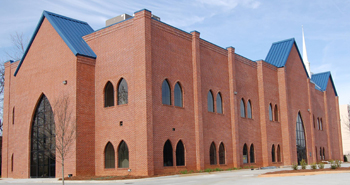 Down through the years, Dr. Pelt received numerous honors, awards and recognitions. Posthumously his honors include:
The renaming of the Liberty Baptist Church Christian Education Wing to The J. Sherman Pelt Christian Educational Wing.
The naming of one of Atlanta's Meals on Wheels Routes to The Dr. J. Sherman Pelt Meal Route.
The receipt of The Gardner C. Taylor Preaching Award from the Morehouse School of Religion at The Interdenominational Theological Center.
Praise God from whom all blessings flow. AMEN!