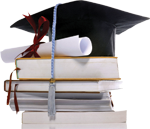 J. Sherman Pelt Scholarship
Instruct the wise, and they will be even wiser. Teach the righteous, and they will learn even more. Proverbs 9:9 NLT
Scholarships Awarded Annually to Baptist Seminary Students and LBC Atlanta Members.
Click here for complete details.
The Journey of a Lifetime
In this book, Dr. J. Sherman Pelt invites you to join him as he traces his life's history. In his own words, "The invitation is given so that you may see the hand of God working on and through a person who is weak, and how God continues to lift him up and plant his feet on solid ground." In October 2013, Dr. Pelt transitioned from his earthly journey to his heavenly home. He began the writing of this work and it was completed by his family, in accordance with his request.
Messages of Hope for a Breakthrough
While struggling with cancer and his own need for a breakthrough, Dr. Pelt was inspired to write "Messages of Hope for a Breakthrough". In this book are seven inspirational sermons Dr. Pelt selected for publication that he preached over the years. They include: A Dinner Invitation from Four Homeless Men; Cast Down Your Bucket Where You Are; It's Time to Bury the Hatchet; In Pursuit of Just One Thing; The Just Shall Live by Faith; Regaining the Cutting Edge; and Waiting for a Breakthrough.